Final Branding
Before landing on our Final Branding. It was very helpful to show them all the elements that would be used in different aspects of their design suite. It was also helpful to keep me on-track & on-brand moving forward with the rest of the designs.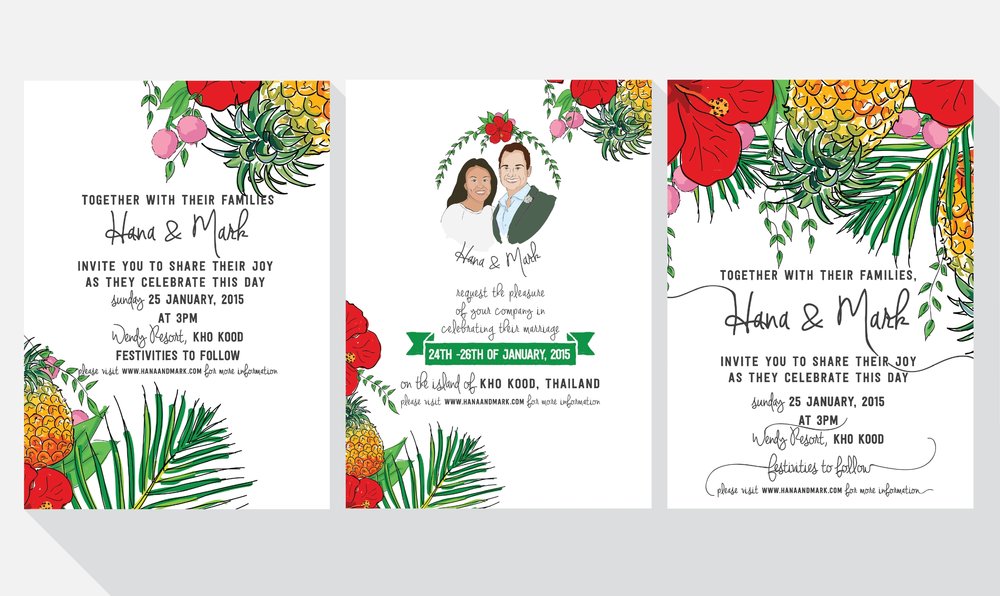 First Invitations
As I mentioned earlier, M+H have a hard time visualizing concepts. I knew that rough hand sketches like I'd shown other clients, wouldn't be enough so they had to be semi-polished. This was the first round of near-final invitation options I presented them with.
Round 2
For round 2 I created a more rustic feel. This really appealed to their personal aesthetic and also to the style of wedding they were planning.
Website
After the invitations, we moved on to website. H+M prefered bolder colors & design for the website so we incorporated the rustic elements of the invitation with some of the bold elements of our initial sketching. The website building/customizing was easy to do for this project as I had ample practice with other clients and I have now taken an html & css course that was invaluable.